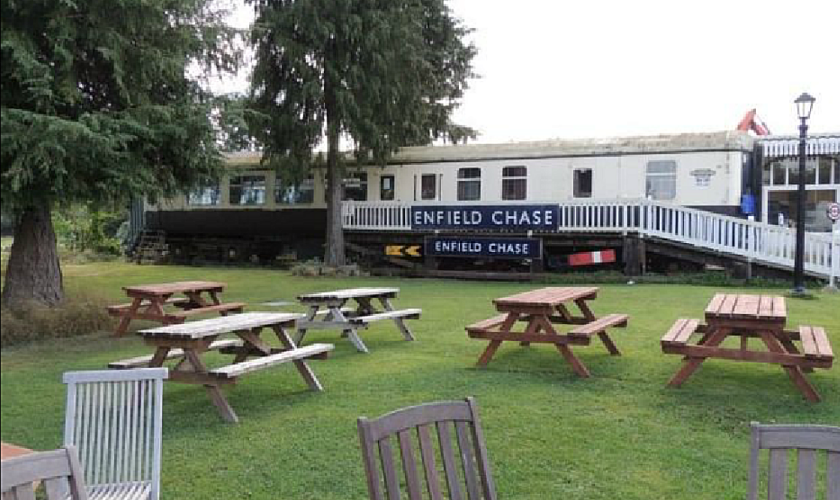 The Enfield Whitewebbs Railway Modellers are based at the Whitewebbs Museum of Transport in Crews Hill and have been meeting regularly since the 1980's. The club was originally based at the Enfield Royal Small Arms Factory and in the early 2000's moved to the museum and its unique clubhouse BR Mk2 Brake Carriage No. 977767 located in the museum grounds.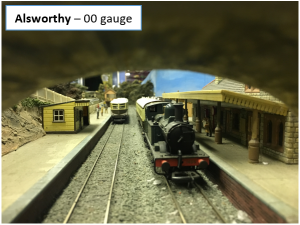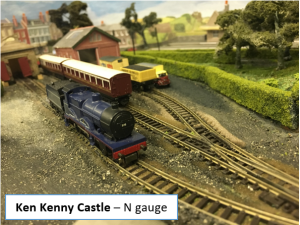 Our layouts available for you to see
We currently have 4 layouts to view in the clubhouse carriage:
Whitewebbs Park (OO gauge), main club layout - a large city layout depicting a two track upper level suburban line and station, and a four track lower level heavy freight and express passenger lines. Recently enhanced with lighting, fully automatic signalling and a new warehouse goods yard.
Name to be decided (O gauge), brand new build
Currently under construction (want to help?) and coming in over 20ft long its based on a terminus station allowing for the use of 3 trains at the same time. We have now finished building base boards; now the track and wiring is being installed.
We hope to have "something" running on here soon.
Ken Kenny Castle (N gauge), recently refurbished - originally donated to the club in 2017 and extensively refreshed and updated with a new look, scenics and a castle. You are welcome to come and "drive" this layout.
Alsworthy (OO gauge), member owned - an inspired 1930's branch line terminus generated from various locations in the Oxfordshire area showcasing GWR design and architecture. Local passenger and good services run from the quaint setting at Alsworthy Terminus over the rambling river Flatt, past the flight locks on the canal into Alston Station, where it disappears through the tunnel towards Oxford.